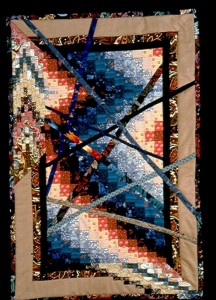 Just like the childhood game only a quilt!
This class is FUN and productive! Learn all of the clever tricks and techniques Marilyn has developed for creating this layered and fractured effect called Pick Up Sticks. Students will use their rotary cutting tools and a sewing machine while learning the assorted technique, hands on. No templates at all…and a very complex look is achieved!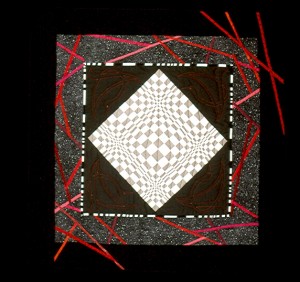 Everyone will have a one of a kind miniature to wall sized quilt by the end of class and will have the knowledge and skills to use the techniques learned to create special effects on any quilt top, garment, or border design of their choosing, in the future.
Class Length: 8 hours