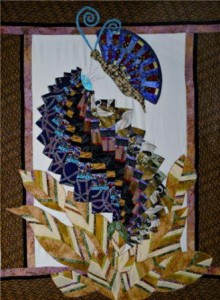 Even if YOU do not dance – you can make Your Fabrics Dance Beautifully with guaranteed success!
All sewing is quick and simple yet the results are enchanting and amazing….You will quickly sew (1) simple strata – and then the magic begins as you make (2) very unique spiral fans – almost effortlessly.
These fans dove-tail and waltz together magically! There are no seams to match at all – everyone will be a dazzling success – quickly!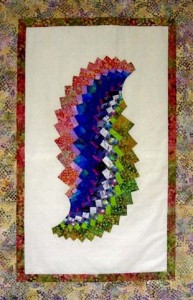 Do you want to make your fabrics dance together in a beautiful way? Join us for this amazing class. Marilyn will show over 20 samples – plus all students will finish, definitely bring your cameras!
Class Length: 4 hours